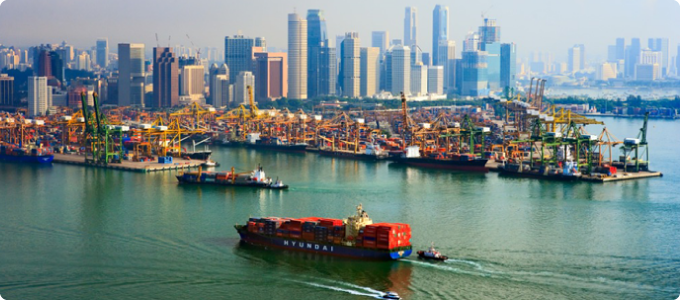 18.01.2016
Singapore down 3M TEU
---
Singapore down 3M TEU

Container throughput at the Port of Singapore fell 8.7% last year to 30.9M TEU

The steep decline to 30.9M TEU took Singapore back to a level just
above its 2011 performance, when 29.9M TEU were handled.

The gap between Shanghai, the world's top container port, and
Singapore has now widened considerably: Shanghai International Port
Group has reported its throughput was 36.54M TEU last year, a 3.5%
increase on the 35.29M TEU handled in 2014. The 5.6M TEU gap between
Shanghai and Singapore is now almost equivalent to the throughput of
the Port of New York New Jersey

In a statement the Maritime Port Authority of Singapore (MPA) said the
decline "was largely caused by the overall slump in Asia-Europe
volumes, compounded by developments such as the rebalancing of volumes
across alliances agreements, and an increase in direct sailings due to
lower bunker prices."

The MPA and PSA Corporation have introduced a "suite of help measures"
including a 10% concession on port dues for container vessels that
will be in place for one year. "PSA will also put in more resources to
help their customers through this period. PSA is working with their
customers to enhance vessel productivity at the port and optimise
network planning activities such as service deployments and phasing in
and out of vessels, with the aim of lowering their operational costs."
MPA stated.

It also signalled that PSA is willing to soften its stance on carriers
operating their own terminals in Singapore; "PSA is also actively
engaging container lines which wish to establish a long-term strategic
presence in the Port of Singapore" MPA said.
---